HEY GUYS!! I'M A BASS GUITAR PLAYER JUNA SERITA!!!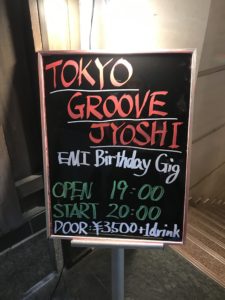 Today I had a show of TOKYO GROOVE JYOSHI . Which is the keyboard player Emi's birthday show ; )! Thank you SOLD OUT ! It was packed .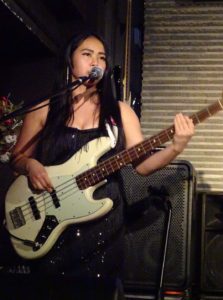 This is our new costume . I always appreciate that our producer think of us a lot .
There are many guest singers , musicians today.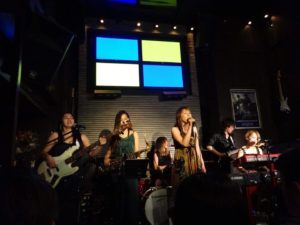 Thanks for joining us. It was  deluxe!!
We planned a surprise for Emi ! And it worked really well ; )!!!  I was so happy when I saw her surprised face ♪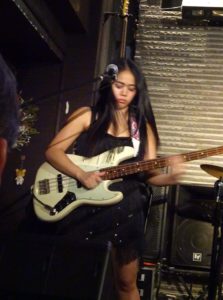 TGJ's next gig is Shibuya Terraplane on  5/30 .   Please book your schedule 333
The guest singer is Rita !
See ya!!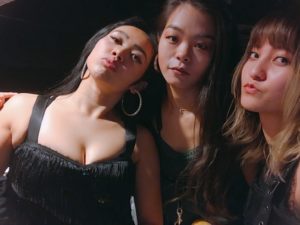 ---
Juna.