Hey guys!! I'm a bass guitar player Juna Serita!! 
I'm happy to announce this information !
I will have my own show in my hometown Ishikawa prefecture !!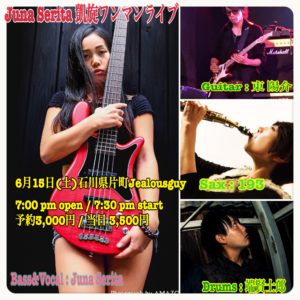 June 15th .Please don't forget !!!  It'll be a great night .
And the following day , I will have another show  .  I'm gonna perform at my bass master (Tetsuo Sakurai from CASIOPEIA )'s solo show .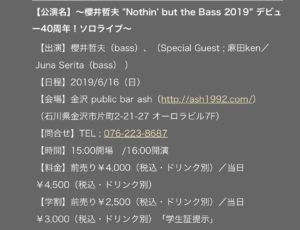 Having bass battle with him was one of my dreams !!
I really want you guys to come to both of the days .
See ya!!
---
Juna.