Hey guys!! I'm a bass guitar player Juna Serita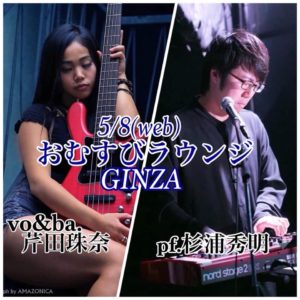 Today I had a gig at the bar called Omusubi Lounge in Ginza, Tokyo!
Today's my partner is Hideki "Dehi" Sugiura .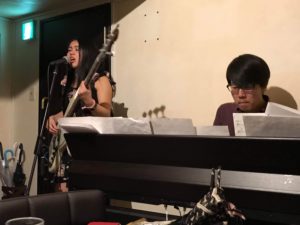 We often play together at a band, but it's the first time to play just the two of us . Then I exactly realized how great he is !
The boss of the bar is actually guitar & vocalist ; )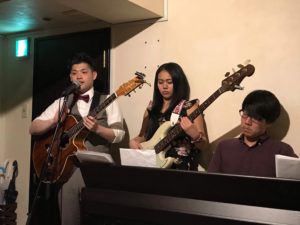 He also sang a couple of songs ; )
Here I normally sing only cover songs but today I sang some of my original songs too !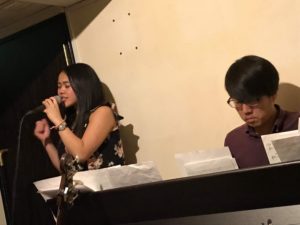 My fans seemed satisfied ; ) Thanks for coming !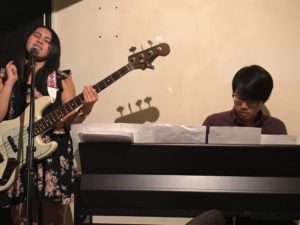 I ate curry there for dinner .  The curry has a big  chicken . yum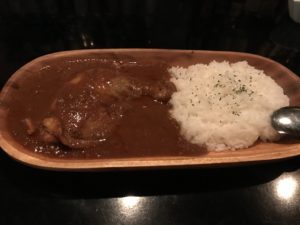 I'm gonna perform here one more time this month !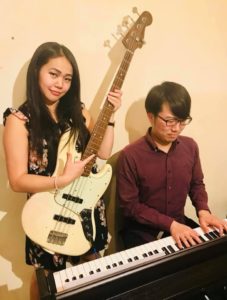 See ya!!
---
Juna.