Hey guys!! I'm a bass guitar player Juna Serita!!
Today I had a performance at Giga bar Tokyo as house band .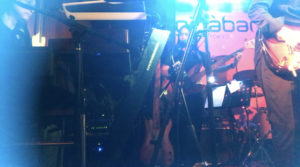 My buddy , drummer Emi came to jam !
She is always aggressive ; )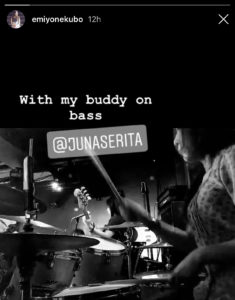 This is the picture from her instagram @emiyonekubo
Last year we're planning to move to the US together but it didn't work out (I don't know about her but at least I quit to work on the process )
Since then we don't have many opportunities to play together . I might miss it: )
Anyway it was a fun session .
See ya!
---
Juna.