Hey guys! I'm a bass guitar player Juna Serita!!
Today I had a performance at Giga Bar Tokyo!!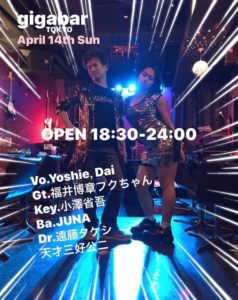 Vocal : Yoshi , Dai
Guitar : Fuku – chan
Keyboard : Shogo Ozawa
Bass : Juna Serita
Drums : Takeshi Endo
There is a same concept club around the area. The bar called Bauhaus .
Many musicians who always perform there came to hang out at Giga Bar today . Feels like the band was a half of Giga and Bau . lol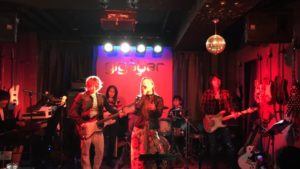 That was fun !
See ya!
Juna.