Hey guys!! I'm a bass guitar player Juna Serita!!
I actually moved to new room which is in central Tokyo . It's expensive but I though now I really need more time for music  than money . If I got more time to practice I'll be able to earn more . So it's kinda investment in my opinion .
Anyway as I said , the rent is way too expensive for me . Then I ended up to cook every meal at home for saving money .(And also for my health )
Today's Juna's Kitchen !!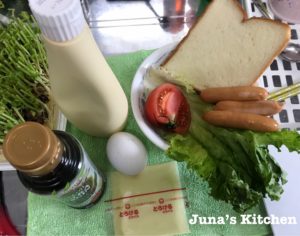 Ingredient 
・1/2 tomato
・sunny lettuce (one leaf or half )
・3sausages 
・a slice of bread 
・mayonnaise
・olive oil
・egg
・melty cheese 
① put olive oil and mayonnaise on the bread
(I'm trying to be healthy but if I say about the taste, you should put  mayonnaise a little more.)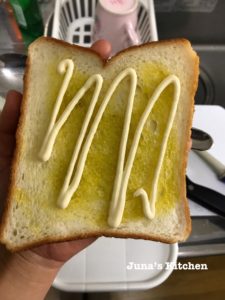 ②Put sunny lettuce and tomato and sausage !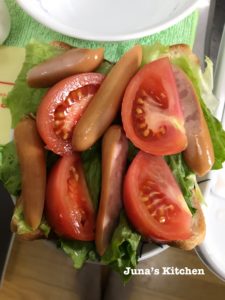 ③Put cheese on it and rap and pop it in the microwave ♪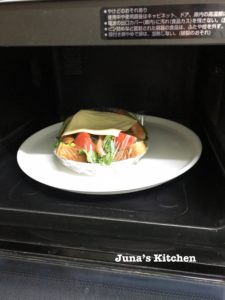 ④If you see the cheese is melted , it's done !!! (soon )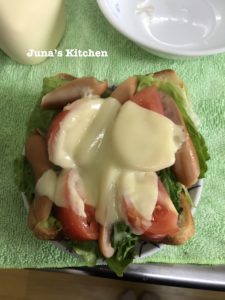 yeeeeeey   I and my mom call it "pizza toast " .
When I lived in my parents house , my mom often cooked it for me.
And …I heated    rest of sausage and mixed egg (I was actually gonna put everything on the bread but it was  too much lol ).
DONE!!!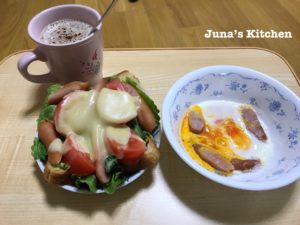 You can cook today's my meal within 10 minutes . Please try when you have no time ; )
BTW
Today I had a gig named Thursday LIVE!! at Roppongi La Vie en Rose.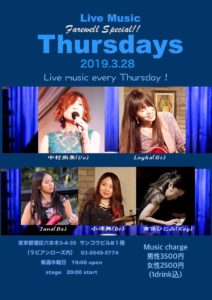 This event is session gig . all female musicians .  And if you're musician and know someone each other  , you  can sit in with some standard song ; )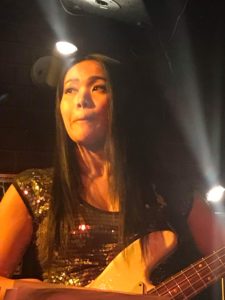 I've performed at the event for about 3months . However , unfortunately we can't continue this event anymore here this is because the building will be broken down .  I'm sad but I really appreciate for involving me to the event .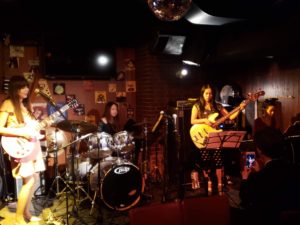 We played tons of songs today too. Thanks for coming see our performance everyone  !! The venue got packed and I feel sorry to the people who couldn't have seat ..; (
I hope the event Thursday LIVE!! can take place somewhere else : )
See ya!!!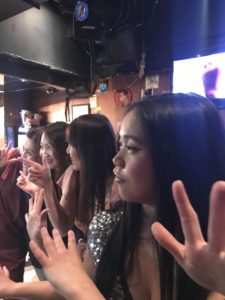 〜pick up event 〜
---
3月31日
 Juna and The Sauce @下北沢RPM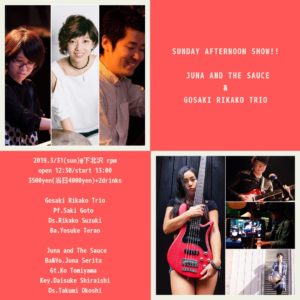 Sunday Afternoon Show
~ Juna and The Sauce & ごさきりかこtrio 〜
予約3,500yen / 当日4,000 yen
12:30 open 13:00 start
---
4月5日
TOKYO GROOVE JYOSHI after Motion Blue@ 渋谷Terraplane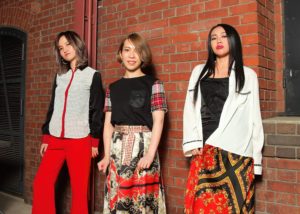 4月5日(金)19時開場 19時半ごろ開演
前売り3000円+1ドリンク
当日 3500円+1ドリンク
(席数が限られていますので早めにお店渋谷テラプレーンにご予約ください。)
---
Juna.