Hey guys!! I'm a bass guitar player Juna Serita!!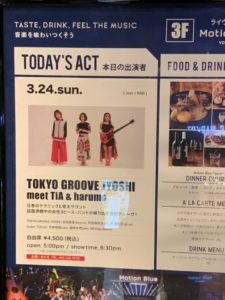 Today TOKYO GROOVE JYOSHI had a show at Yokohama Motion Blue .
The producer hired make-up artists for us ; )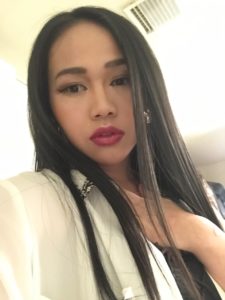 I really appreciate for his sweetness  . We can perform with confidence because of the different looking with usual  : )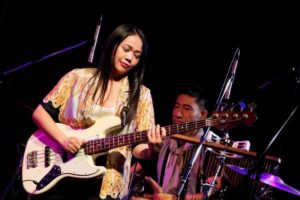 And we showed the audience  our new costume too ! ↑ Looks like summer : ) I played Donna Lee with this costume . lol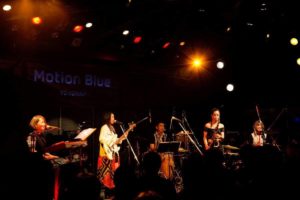 Anyway thanks for coming everyone !!!!!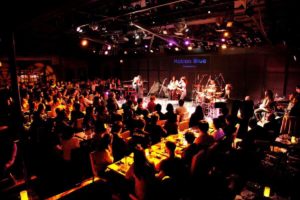 We were actually worried whether how many people would come see our show . This is because the venue is great atmosphere but way expensive compared with general live music clubs . And also the location , it's Yokohama. We had never had a show in Yokohama.  So we were a little afraid but when we got on the stage , we exactly saw how packed it is ! It was full . Thanks for supporting us !
TOKYO GROOVE JYOSHI normally feature an vocalist so we don't sing as a main  vocalist . However today I sang a song as a bass& vocalist !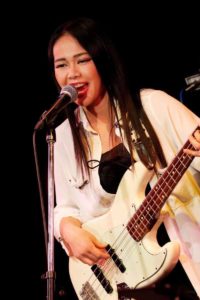 The song is Boogie Woogie Woogie (The Taste Of Honey )
I do love that bass line . I wanna sing this song next gig too : )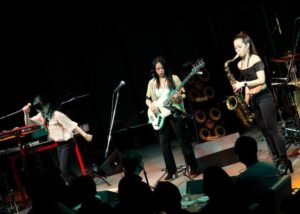 TGJ played with many guest musicians .
The vocalist Tia from New York .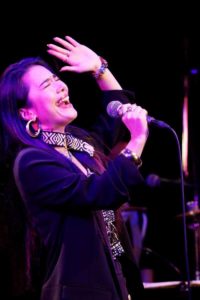 Thanks for the great performance !! We really enjoyed to perform as a backup musician of her .  Played both cover songs and her original songs.  When I saw a video  of her performance on SNS , I got so surprised !! I though "WTF!?This lady is badass !! I'm so proud of the fact she is Japanese !!!!!!" . When the producer was considering for the featuring vocalist , I recommended Tia because I really wanted to play with her ❤️!!
And the tap dancer MIU !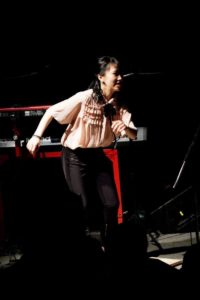 I don't wanna believe she is still 18 years old .lol   I met her first time when she came to a jam session that I was hosting.  I had no idea what she do . But when she started to dance on a board with music , everyone got shocked ! How great she is. The member for this show (Motion Blue Yokohama) was already fixed then , but I couldn't stop to offer her to play with us !! lol
And Harumo Imai!!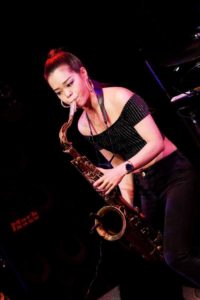 It's the second time to play with her !! We well know that she is a killer sax player and fucking sexy !! We hope we will perform with her more often .
And Daichi Hamasaki!!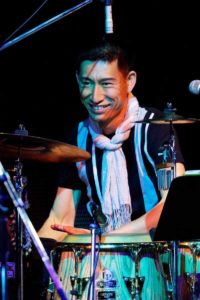 He also has played with as once . He normally play the drums for Japanese major artists but today he played as a percussionist . He leads us musically . Thanks !
That was a fun night .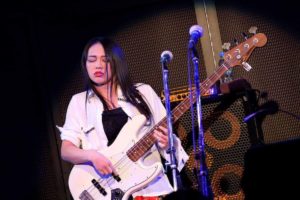 With today's member ; )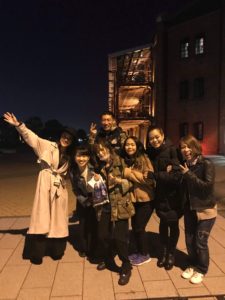 Our next gig is April 5th at Shibuya Terraplane !!
Please call the venue to book your seat soon because it's a small music bar and seats are only 30 .
See ya!!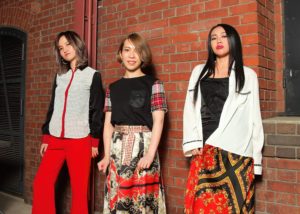 Photo by Shinji Tanaka
〜Pick up event 〜
3月31日
 Juna and The Sauce @下北沢RPM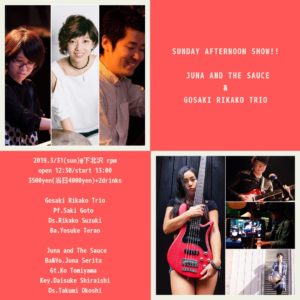 Sunday Afternoon Show
~ Juna and The Sauce & ごさきりかこtrio 〜
予約3,500yen / 当日4,000 yen
12:30 open 13:00 start
---
Juna.