Hey guys!! I'm a bass&vocalist  Juna Serita!! 
Today I had a performance with the guitar player called Masato Shimokajiya at Omusubi Lounge  Ginza.
It was the first time to see and play with him but that was fantastic !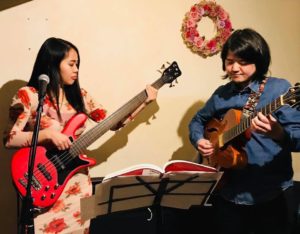 He is a jazz musician, but he nailed everything !!
We played some instrumental songs too but mostly I sang as both vocalist and bass&vocalist .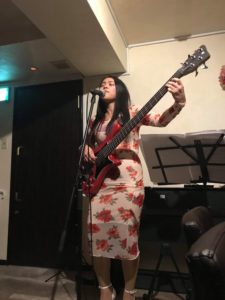 My repertory is still few.  I gotta learn more.
Anyway thanks for coming !!!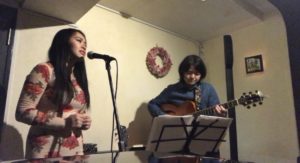 See ya!!!
〜pick up event 〜
3月24日 TOKYO GROOVE JYOSHI @モーションブルー横浜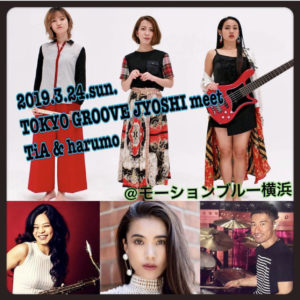 自由席 4,500 yen 税込/ BOX 18,000 + シートチャージ4,000yen
open_5:00pm / showtime_6:30pm
ご予約は こちら から!
---
3月31日
 Juna and The Sauce @下北沢RPM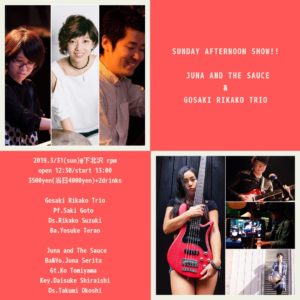 Sunday Afternoon Show
~ Juna and The Sauce & ごさきりかこtrio 〜
予約3,500yen / 当日4,000 yen
12:30 open 13:00 start
---
Juna.