Hey guys!! I'm  a bass guitar player Juna Serita!!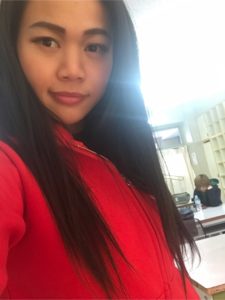 Today TOKYO BRASS STYLE went to teach students in brass band of Shionomi junior high school .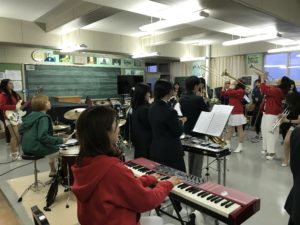 The time is short but I can say they already changed a lot !!
There is a glockenspiel player here,  it made the songs really cool. I like it.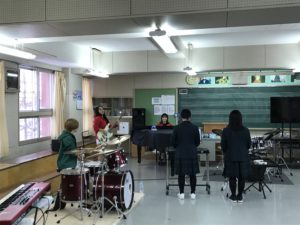 We're gonna perform together at out concert on 24 th too. I'm so excited about it.!!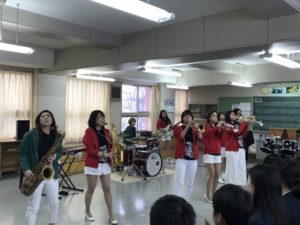 See ya!!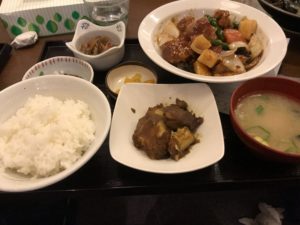 Juna.