Hey guys!! I'm a bass guitar player Juna Serita!!
Today I was hosting a jam session at Shimokitazawa RPM.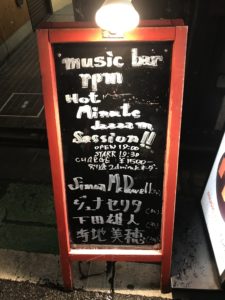 The member 
Sax: Miho Terachi 
Guitar  : Yujin Shimoda
Bass : Juna Serita
Drums : Simon McDowell 
We played two songs as host performance too besides jam sessions .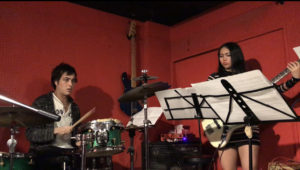 I often play with this drummer called Simon McDowell , he is great.
He played for my birthday show as back band too. Appreciate .
Anyway thanks for coming everyone !! Both musician and listener !
We're gonna host jam session next month too!
See ya!!
Juna.