Hey guys!! I'm a bass guitar player Juna Serita!!
Today I had a gig of my own band called Juna and The Sauce at Shinjuku I MUSIC BAR.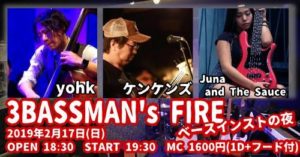 This is the event of bass guitar players.
I performed 5 songs .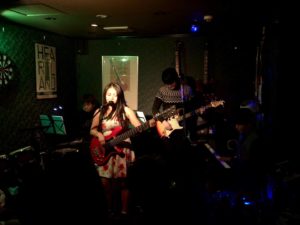 Actually it's my first time to meet this  backup musicians!
The owner of the bar introduced them to me; )!!
I sent songs and chart just a week ago, but they did really great. I really appreciate.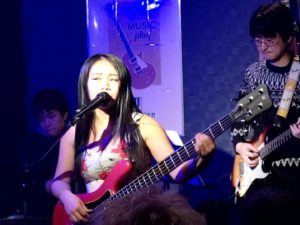 SET LIST
1 The Princess of Funk
2 The Tiny Voice
3 Good morning heartache
4 Hanter
5 Lovin' music
Except 3rd song, these are my original song ; ) !
Thanks for coming everyone !!
I'm so glad people say something good about my original song 😉
Because you know, it's like my children. I made them. They are pretty . And I wanna proud of them.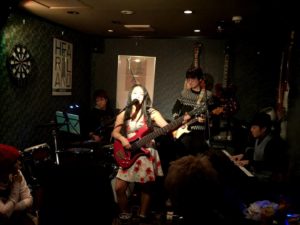 At the encore , the 3 bass guitar players played together with chicken.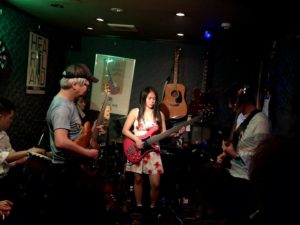 That was fun ; )
I hope I'm gonna have my own gig often this year .
See ya!!!