Hey guys!! I'm a bass guitar player Juna Serita!!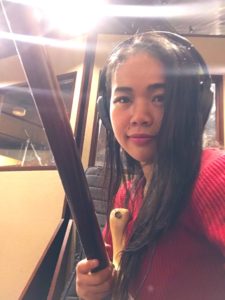 Today I had two songs of recording for a young talented pianist Ayu-Kang !
the grand piano really looks good on her ♪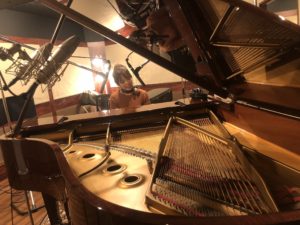 The one song was kinda piano pop .
The other one is funk instrumental . ; ) !
The left guy on the photo is the producer of Tokyo Brass Style . This Ayu-Kang trio band is one of the side project for TBS(TOKYO BRASS STYLE ).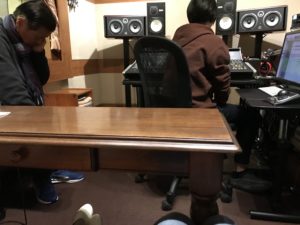 Kan's original songs are so beautiful . I like it so much !
I'm so excited to hear the end result of the recording ; )! And also I hope we will have shows ; )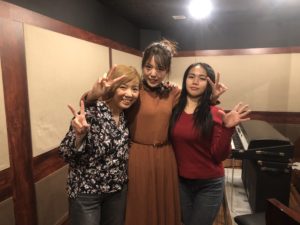 See ya!!