Hey guys!! I'm  a bass & vocalist Juna Serita!!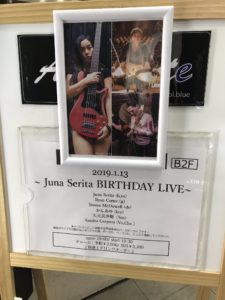 Today I had my birthday gig at Ikebukuro Absolute Blue !!
It was actually my dream to have a birthday gig as a bass&vocalist  with my favorite musicians ,and at my favorite venue !!!!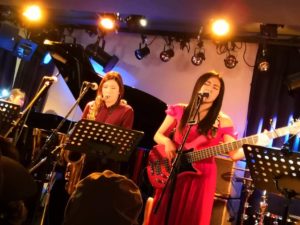 The reason I didn't do it until this year is, like….. "Nobody comes to my birthday gig.." " I have only few original songs ….most songs are cover is nonsense.."  lol Sorry, probably I'm so negative person more than people think . lol
I just didn't have confidence for myself.
But , The show went very well ; )!!!!!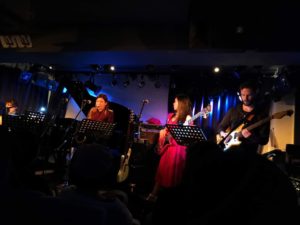 Many people came there , the venue got packed and over capacity. I feel sorry to the people who couldn't have seats… Sorry about that.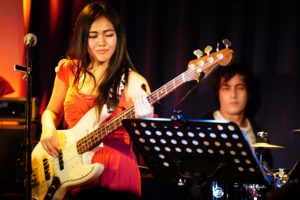 1st set
1.The princes of funk(My original song)
2.Lovin' music (My original song )
3.spark (My original song )
4.The Tiny Voice (My original song)
5.Baby I like what  your doing to me (cover)
2nd set 
7. Good Morning Heartache (cover)
8.Hunter (My original song)
9.I' m ready (cover )
10.Put your hands up (Ryan's original song )
11.Run for cover (cover )
12 . encore: What's hip  (cover )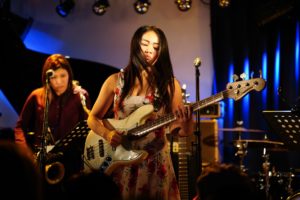 Thanks for coming everyone !!!! It got unforgettable memory .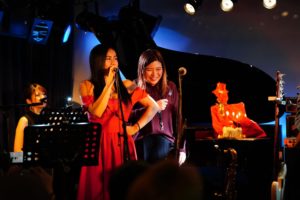 Today's member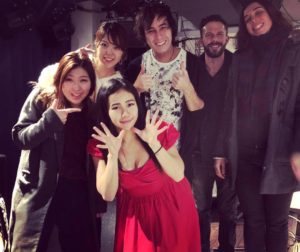 Thanks for great performance !
Many fans gave me birthday gifts…. Thanks a lot.. I can't appreciate enough.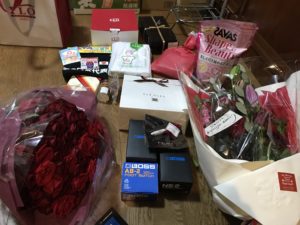 Actually , now I and my vocal master are planning to release my solo album this year !!!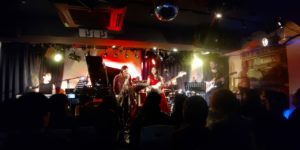 I'm so excited about it, and can't wait !!
This year's my target is , get people to recognize that I'm not only a bass guitar player , but also vocalist !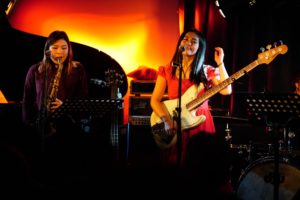 See ya !!!