Hey guys!! I'm  a bass guitar player Juna Serita!!
Today I had a performance at Giga Bar Tokyo in Minami-Aoyama.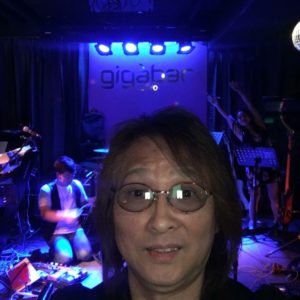 lol This is the keyboard player . And it's too dark…. Can you find me on this pic ; )?
This year's my target is , having done all songs for here.( About 250songs . I think I've done over 200 now)
Last month I didn't work here often , so this month I work here more.
See ya!