Hey guys!! I'm a bass guitar player Juna Serita!!
Today also I had a performance at Tokyo City Keiba with Tokyo Brass Style.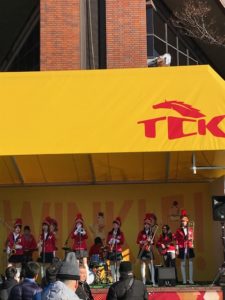 I joined the band in the end of September . I'm really happy with it.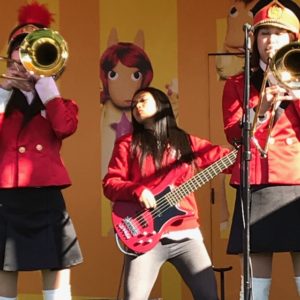 This year , actually I was so pressed by remembering all songs , but I can say I'm getting used to it . And getting comfortable .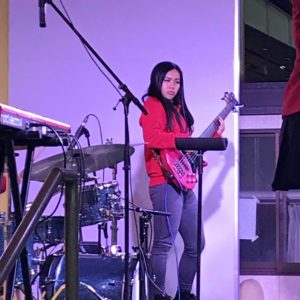 I'm really looking forward to playing with Tokyo Brass Style in 2019 too !!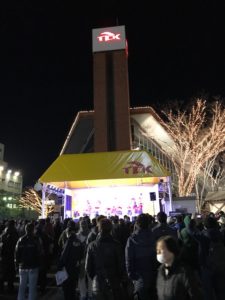 And at night , I had performance at Giga bar Tokyo till next morning !!lol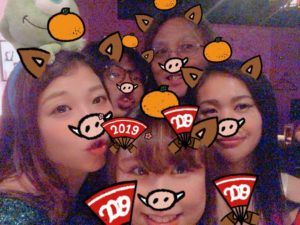 Which means I saw the old year out and the new year in at Giga bar Tokyo !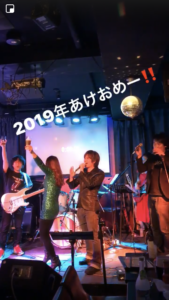 And you know, it's my birthday too.
Some people said I have too many birthdays a year because for getting people celebrate .lol  Don't trust that ! My birthday is only January 1st  ; ) lol You can ask my mom .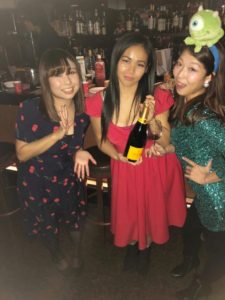 The owner of Giga Bar Tokyo gifted me a great champagne ;D!!!!
Thanks a lot !! I drunk a lot of champagne and tequila…..  And I'm hangover now… lol
Thanks everyone .
See ya!!