Hey guys!! I'm a bass guitar player Juna Serita!!
New collaboration video has launched !!
With Andrei Cerbu , Sina, Mike Wilbury ; )!!
This is a Jimi Hendrix song. Andrei is not only a guitar player ,but also vocalist !!
Today TOKYO BRASS STYLE had a performance at Tokyo City Keiba .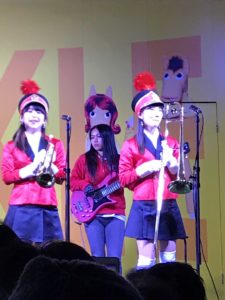 We performed two stages , but between then there was too much time to wait .
So…..
The drums Rikako Suzuki, Keyboard Kan-Chang , Bass me , we three went to watch the movie calked A Star Is Born.!!!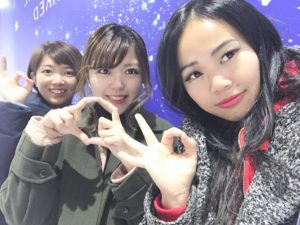 Originally I had no idea what I do, I was thinking just practice or study etc….but the drummer Rikako invited me and Kan-Chang to go together .
I feel so happy that she talked to me ' cause I don't hang out with people at all.
We went to the theater together and chose seats where we want .   Then sat on different places and enjoyed the movie .
I do love that way. We talk to each other  a lot , we enjoy to play together , but we always give a space for each other .
That is why I love TOKYO BRASS STYLE'S member. So matured , right ?; )
I'm gonna have performance at the same place , same time, tomorrow and day after tomorrow too.!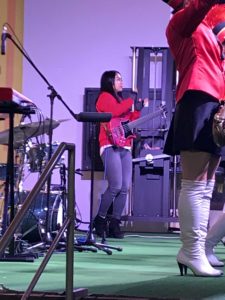 See you there !!