Hey guys!! I'm  a bass guitar player Juna Serita!!!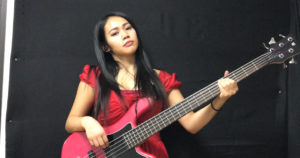 Today I was shooting the video for  collaboration with the guitar player called Andrei Cerbu from Rumania.
And the drummer is Sina actually ; )! I'm so happy to play with her again ; )!
At night  , I had a performance at Giga Bar Tokyo in Minami-Aoyama, Tokyo.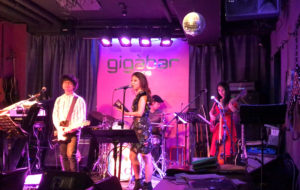 This red one-piece dress is gifted by my sister ; ) !!She has a nice sense .  Feels like recently she gives me cloths often  .
I gotta do something sweet for her too ; )
See ya!!
Juna.