Hey guys!! I'm  a bass guitar player Juna Serita!!
Today I and the drummer Yuki Hatano had a jam at the studio.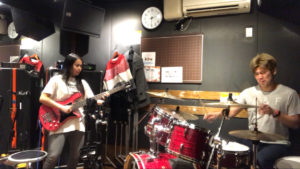 We got know  each other at Giga bar Tokyo. I think we've performed together 4 or 5 times?
But the interesting thing is , I noticed many things I've never noticed about his drums/personality . He is so funny .
Now feels like he is a good friend.
Oh he gave me a Xmas cake !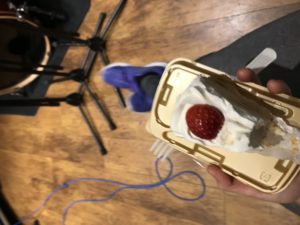 Thanks !!
After that we had a performance at Giga bar Tokyo.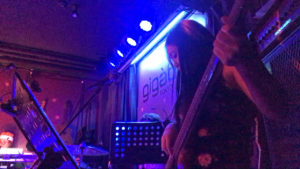 I played mostly rock music here today.
These days I like to play the bass guitar with rear .
See ya!!
Juna.