Hey guys!! I'm  a bass guitar player Juna Serita!!
Until morning I had a jam session at Shimokitazawa RPM!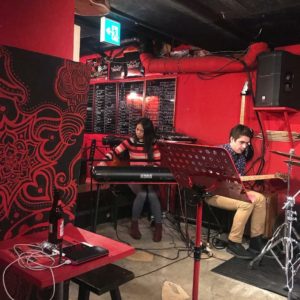 There were many bass guitar players , so I was practicing keyboard actually lol  I really don't know how to play it.
Thanks for coming everyone !! That was a fun session because of you guys ♡ I didn't feel sleepy at all ; ) !
And at the evening , TOKYO BRASS STYLE had a performance at Tokyo City Keiba again ; ) !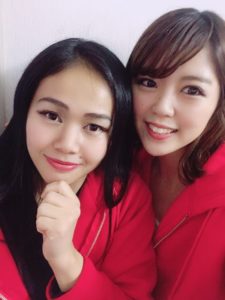 Me , and the keyboard player Ayu-Kang . She is younger than me but I respect her a lot !! My favorite player ♡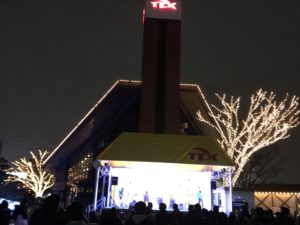 The illumination was awesome !! I think our music really fit the illumination !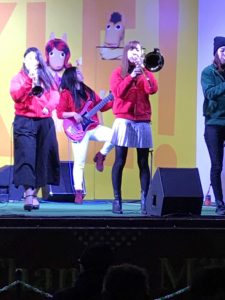 One of the audience  was saying we did better than yesterday .
Getting better day by day is the most important thing for musician♪♪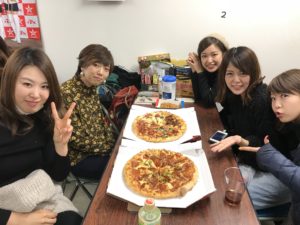 Oh we ate pizza for dinner at the dressing room !!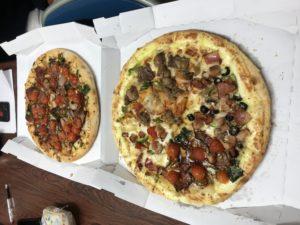 yum yum ♡
See ya!!