Hey guys!! I'm  a bass guitar player Juna Serita!!
Today I had a performance at Takaraduka university in Shinjuku  with this member .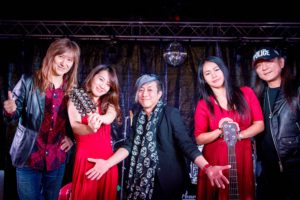 We played together at MINI's party last week ; )  I'm happy that we could play again.
The vocalist Ryosuke Itamiya is also a teacher of the university . He teach about Rock Music Theory and today's show is one of the classes .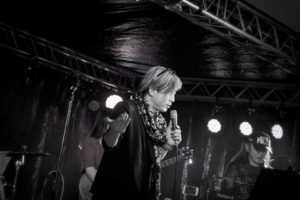 His class is very unique.  The students who can take his class is so lucky ! I can say so.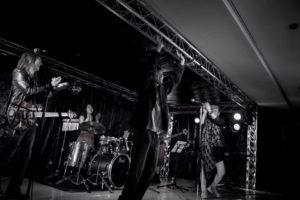 We played many Christmas songs and also his original song.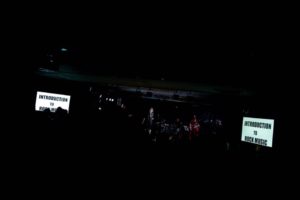 The time schedule was tight , we couldn't afford to sound-check but I think the performance was quite nice !
Thanks everyone !
This is the member and some people who helped to make this stage.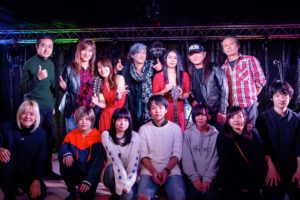 Have a nice year !!
And at night, I had a gig of the trio band MAJUMO in Yushima.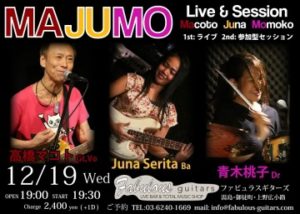 Guitar: Makoto Takahashi
Bass : Juna Serita
Drums : Momoko Aoki
We played Makoto's original songs and also some cover songs.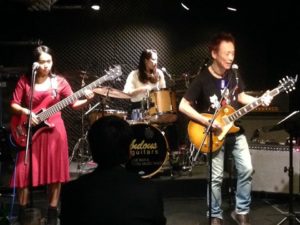 The 1st set was our gig but the 2nd set was jam session !! Everyone can join in .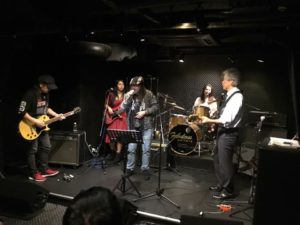 We enjoyed blues session . I know I like blues ,but today I was feeling  something special.
Actually I was thinking about different things, kinda negative  stuff …lol   While we're jamming with blues.
Then I noticed my timing  , tone, phrase , they were great !!!!
I normally focus on the performance but I realized I feel nervous too much always , I shouldn't face to it , just play it . And then it's gonna be cool…..
That should be not easy tho….lol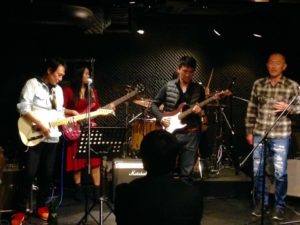 But anyway, I learned today is , when I play blues,  some blues feeling exactly helps my bass performance . That how music is . Not just saying…
Thanks for coming everyone !!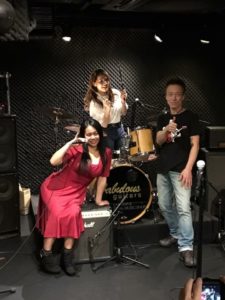 See ya!!!
Juna.