Hey guys!! I'm a bass guitar player Juna Serita !!
I'm in Hokkaido now ! i.
It's not as cold as I expected . Just comfy ; )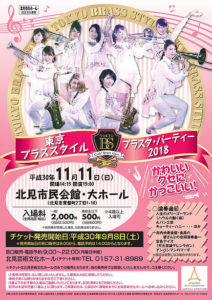 Tomorrow we're gonna have a concert here and at the 2nd set Tokyo Brass Style and students will collaborate !!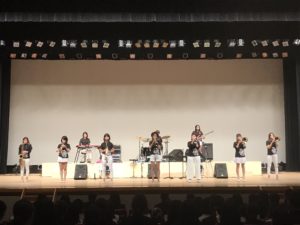 So for that, today Tokyo Brass Style had a clinic for junior high school and high school students in Kitami.
It's my first time to meet bass guitar players with this project after I joined the band Tokyo Brass Style !!!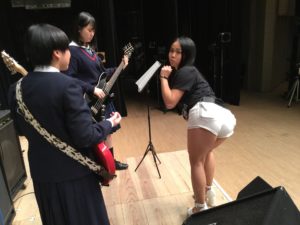 I'm so happy about it .  The one is high school student and the other one is junior high school student ; )
They are great bass guitar players. I almost had nothing to say !!
So tomorrow , I'm count on them and gonna play tambourine two song !! That's gonna be exciting…♪
See ya!!
Juna.