Hey guys!! I'm  a bass guitar player Juna Serita!!
Tokyo Brass Style concert in Horonobe, Hokkaido Day 2  !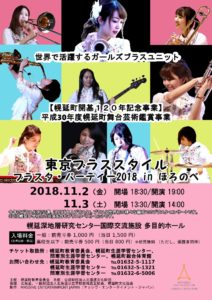 Yesterday the 1st set was big band style (sit on a chair and use music charts ), but today's both 1st and 2nd set are Tokyo Brass Style's style ; )!!
Set list
1st
1 Makafushigi Adventure
2 Chara-Hecchara
3 Ginga Tetudo 999
4 Teiokukagekidan Sakura
5 Lupam Ⅲ
6 Lum no Love Song
7. Guns'n Roses
2nd
1 Adnpanman no thema
2 Sorairo Days
3 When The Bell Tolls
4 Jinsei No Merry‐go‐round
5 Koi wa Mekimeki
6 Rouge No Dengon
Encore : Odoru Ponpokorin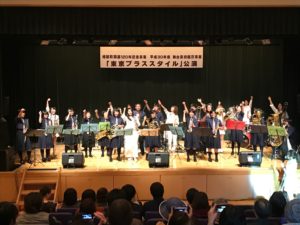 At the 2nd set,  Tokyo Brass Style and brass band of Horonobe junior high school performed 2songs together as the one band . The students did great , I'm proud of you guys!!
Today there was a long bass solo section too ; )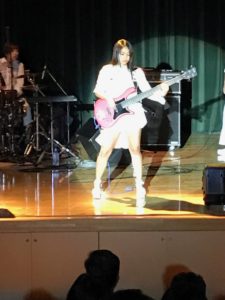 I 'm actually really glad that I joined the band.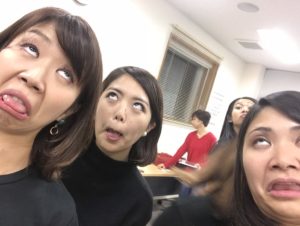 Because of the funny member!!!
See ya!
Juna.