Hey guys!! I'm a bass guitar player Juna Serita!! 
Today I had a performance for students at Fukushima Shumei High School.
yum yum : D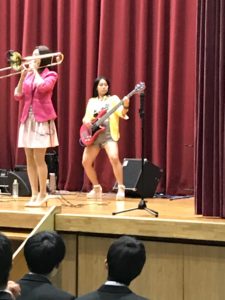 SET LIST
1 Makafushigi Adventure 
2 Kimi Wo Nosete
3 Lupam the Ⅲ
4 Kokoroe
5 Pazue no rappa
6 8man
7  We are
8  Zankoku Na Tenshi No These 
9 Rouge No Dengon
Encore : Odoru Ponpokorin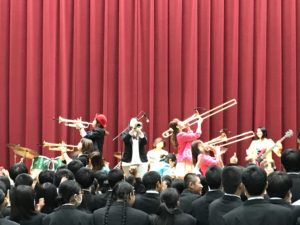 At first , all students were very quiet actually.  
When we played the song called Rouge No Dengon, they all left their seat and came to in  front of the stage .   
Finally they got really hot !! That was much more than we expected !! I'm so glad they enjoy our show!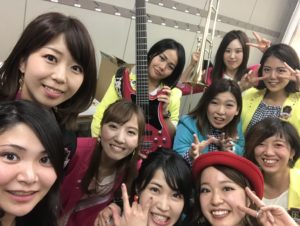 Thanks everyone !!!
And at night I had a performance at Giga Bar Tokyo .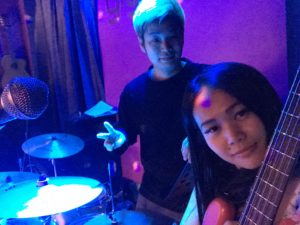 Actually we got two new songs for our repertories .
The one is Smokey by Char (He is an Japanese guitar player and also vocalist . ) , another one is Shape of You by Edsheeran . Why don't you try these songs with us : D ? 
See ya!!!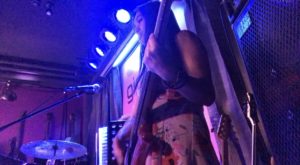 Juna.