Hey guys!! I'm a bass guitar player Juna Serita!!
Today I was hosting jam session at Shimokitazawa RPM.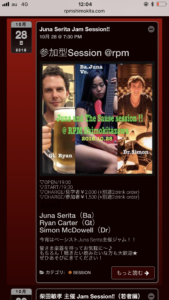 With the dope member , guitar : Ryan carter ,drums : Simon McDowell .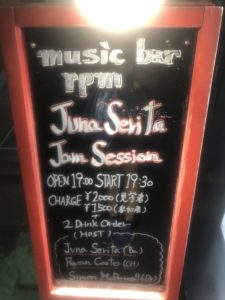 We played Ryan's original song as host performance actually .  It's kinda rare!! And I could know that he is such a great song writer ; ) !!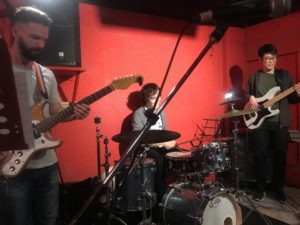 Thanks for coming guys and gals !!
I really had no idea this cute lady is coming !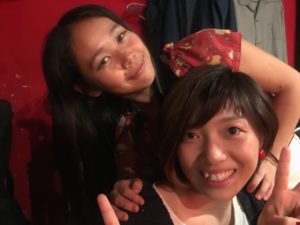 She is Rikako ,  we work together for a all female big band called Tokyo Brass Style.  She always leads me musically .
Every time I can learn many things when I play with her ; ) ! Respectful .
See ya!!
Juna