Hey guys!! I'm a bass guitar player Juna Serita!!
Today I had a gig with Miho Noshita at Yotsuya Lotus .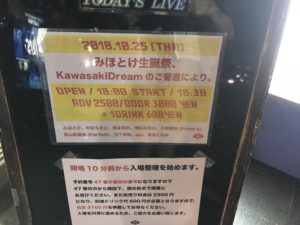 Between the soundcheck to the gig, we went to my favorite  hamburger restaurant ; )♪♪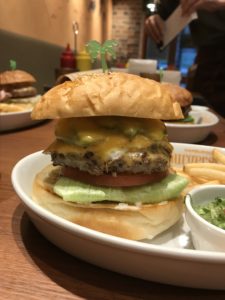 This is the best hamburger place I've ever been in Japan . 
Uhhhhhhhh I'm over the moooooon. ♡
Today's Member 
Vocal : Miho Noshita 
Guitar  : Showtime
Bass :Juna Serita
Keyboard : Kaneko-san
Drums : Yu-yan
It is my second time to play with the vocalist Miho Noshita ; ) 
 She is not only vocalist , but also model / actress /dancer . Multi-talented artist ;)!!
Her most songs are kinda rock. Then she required me to play very fast bass solo . lol
今日のおベースソロ pic.twitter.com/FmnRhuPYMk

— 芹田 珠奈 (@JunaSerita) October 25, 2018
Normally I don't play like this , I don't need to. but I know sometimes the skills help me. : D 
 See ya!!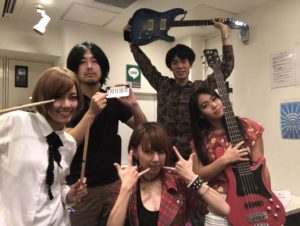 Juna