Hey guys!! I'm a bass guitar player Juna Serita!! 
Today Tokyo Brass Style had a performance at Nerima Anime Festival !!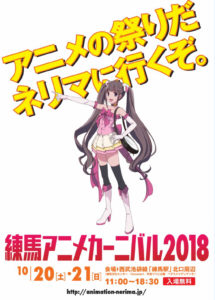 It was a nice weather , I'm happy I could perform in the warm temperature  ; )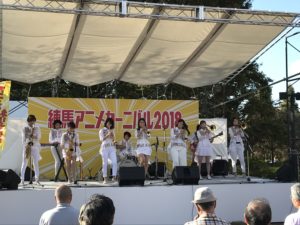 Today's set list 
1st set
   1.Astro boy
   2.Cutey honey
   3.Ginga Tetsudo 999
   4.Lupam Ⅲ
   5.Moon Light Densetsu
   6. Tonari No Totoro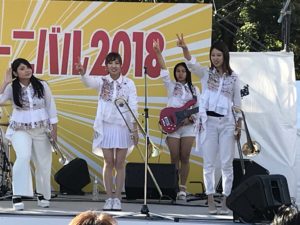 2nd set 
   1.Makafushigi Adventure 
   2.Chara Hecchara
   3.Zankoku Na Tenshi No These 
   4.Astro Boy
   5.Rouge No Dengon
   6.Odoru Ponpokorin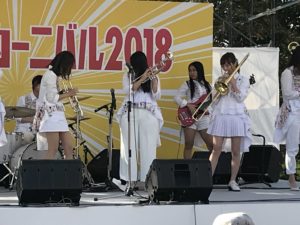 I do love playing with the member of Tokyo Brass Style  , always respectful ; )  They are not only musicians , but also entertainers !!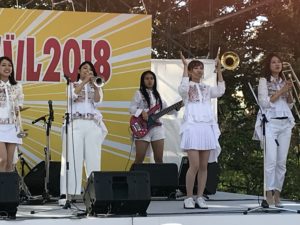 Thanks for coming everyone ; )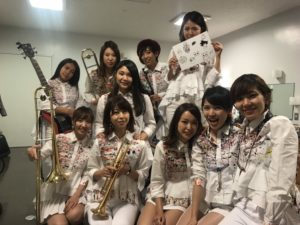 Tokyo Brass Style's member 😀
And after that , I had a performance at Giga Bar Tokyo.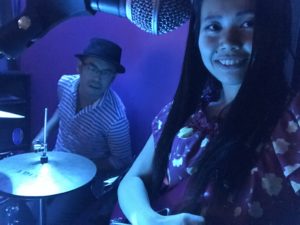 Actually next month , My schedules are hectic and I won't be at Giga bar at all . Maybe only  one or two days ; (
See ya!!
Juna