Hey guys !! I'm  a bass guitar player Juna Serita!!
Today I performed as a backup musician for a singer song writer Akane Tajima at Shimokitazawa club 251 in Tokyo.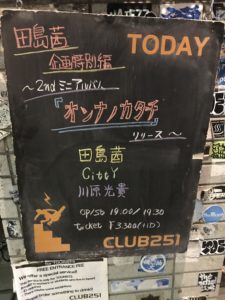 member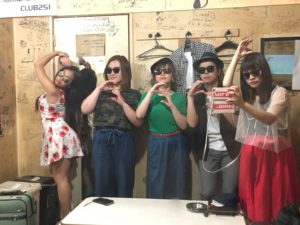 Flt. Vocal : Akane Tajima
Gt : Ken Kato
Key : Yuri Edo
Ba : Juna Serita
Dr : Masayo Nakahata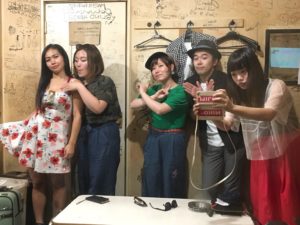 This is Akane Tajima's new album release party .
Many her fans came there.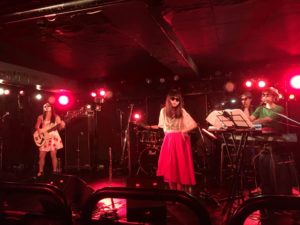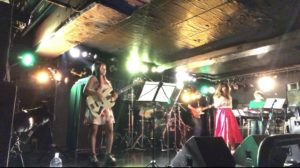 When I perform with her , I do backing vocal a lot.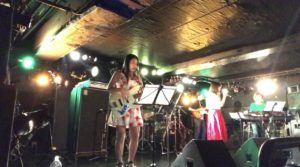 That's a good thing for me tho : )    I like to sing.
This if the video of  today 's performance.
Singer song writer Akane Tajima 's album release party.Flt. Vo. Akane TajimaKey. Yuri Edo Gt. Ken KatoBa. Juna SeritaDr. Masayo Nakahata

Juna Seritaさんの投稿 2018年9月13日木曜日
Akane asked us to wear glasses for a song named Good bye Okamura. I borrowed this glassed from the guitar player Kato Ken. Appreciate : )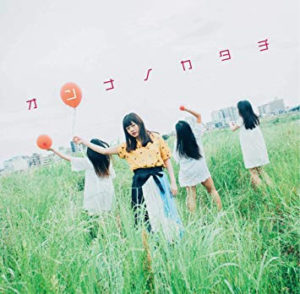 Akane Tajima new album [ Woman's Shape ]
I played the bass guitar for
1. 12 hours 
2. The Ideal Woman
3.Goodbye Okamura
5.Before That
Total 4 songs.
It's on apple music too : )  Check it out.
See ya!
Juna.