Hey guys !! I'm a bass guitar player Juna Serita!!
Today I had a performance  for an singer called Miho Noshita at Yotsuya Lotus in Tokyo.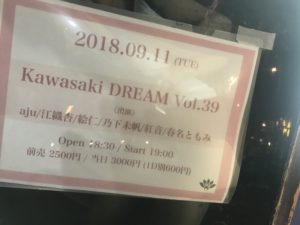 member
Vo. Miho Noshita
Gt. Sho Aoki
Key. Kaneko-san
Ba. Juna Serita
Dr. Jin-san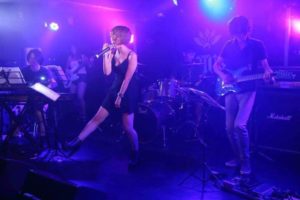 I've heard  that musicians need to learn variety of genres a bit each  for playing J-pop music.
I totally agree with it because in the case of today,most songs were kind of Rock music , but sometimes there are tastes of  Latin, Blues , Metal , Jazz etc…
I still have a room for improvement .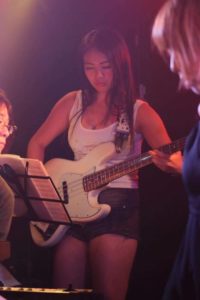 My friend Shingo came to see the gig with his friend ♪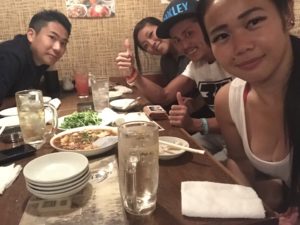 That was nice meeting , they are so amusing ♪
I hope I had more time … I gotta get up early tomorrow, so I left earlier .
See ya!
Juna.