Hey guys !! I'm a bass guitar player Juna Serita !!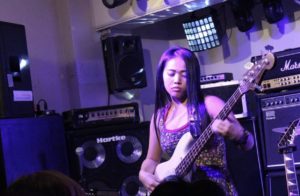 Today I had bass lessons from afternoon.
This is the song that my student picked up for his lesson and actually it's  very interesting . I've never really listened to the band called "Acidman" but it's cool .
Sekitou – Acidman
The bass line is quit simple at first but it's getting  lively little by little .  And the student copied the complicated phrases surely . I'm so impressed !
That was a nice opportunity that I can know new music for me .
PS. I wonder why Japanese hamburger is so thin … who likes the style ..😞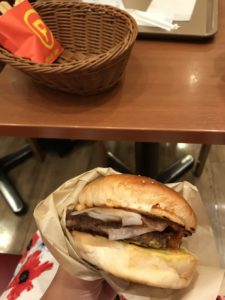 I'm so missing American thick hamburger…😔
see ya .
Juna.