Hey guys!! I'm a bass guitar player Juna Serita!!
Today's lunch : )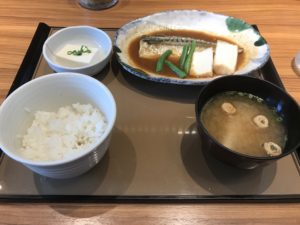 I do love having meal in Yayoi-Ken . Tastes like home cooking of someone's mom.
I had a recording all day with jazz fusion piano trio  band Lab.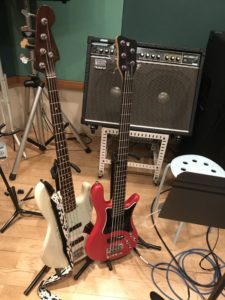 I brought two bass guitars in the case… 4 strings Fender jazz bass and 5 strings Warwick .
This is the sound engineer Hashimoto-san !! I named him "Hasshi ". Cute nickname ,isn't it : D ?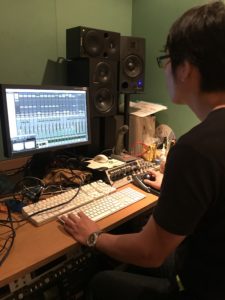 The sound became awesome by his great mixing ! Feels like I got great chops  ; )!lol
We recorded 4 songs.  Most likely we'll record two more songs.
The keyboard player Kodai Taniguchi got the date.  I can't to wait to listen to it …!!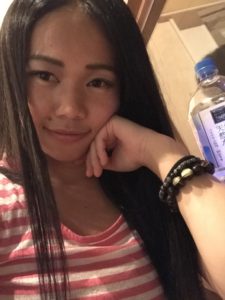 See ya!!!
Juna.