Hey guys !! I'm a bass guitar player Juna Serita !!
This afternoon I had a rehearsal for new project .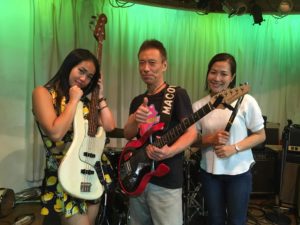 From the left side on this pic  ,
Bass : Juna Serita
Guitar : Makoto Takahashi
Drums : Momoko Aoki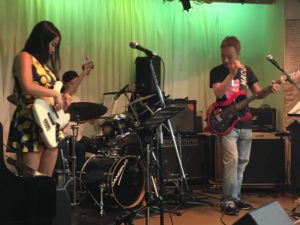 We played several original songs which written by the guitar player Makoto .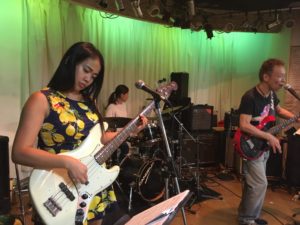 Some parts are complicated but so exciting.
We're gonna have the first gig on September 7 th .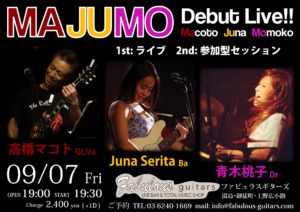 1 st set is our show , and 2 nd set is jam session that everyone can sit in !
That 's gonna be fun !
At night I was hosting jam session at Shimokitazawa RPM with this members .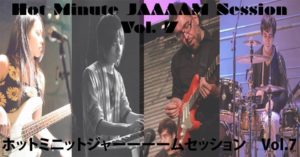 Drums : Simon Mc Dowell
Gutuar : Alberto Garcia
Keyboard : Takuma Ota
Bass : Juna Serita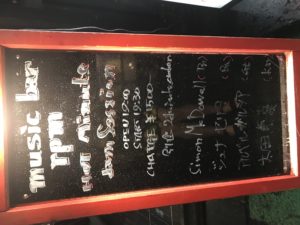 We played Mike Stern 's song as host performance.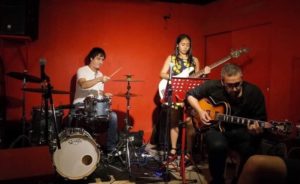 I do love Takuma's solo , that was so thrilling. Am very inspired .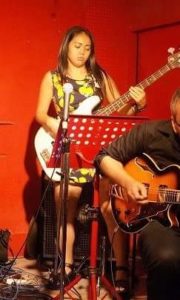 Many tourists came there and most people were talking in Spanish !   I don't know much ..lol  but we really enjoyed to play together .❤️
I'm hosting jam session  with Simon next month again !
See ya !
Juna.