Hey guys !! I'm a bass guitar player Juna Serita !! 
The new collaboration video with Sina has been uploaded on her YouTube channel !!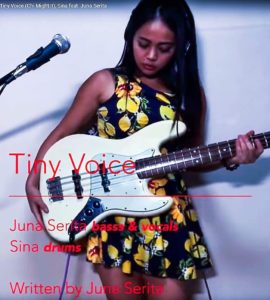 This is my original song called Tiny Voice .
I just sent the bass and vocal track . Then she played the drum and sent me back .
I told them to feel free to play . She did great job ! Excellent !!!
My song got much cooler !! Appreciate!!
Anyway if you haven't checked it out , please do it ! ❤️
BTW tomorrow night I'm hosting jam session with this badass member at Shimokitazawa RPM !!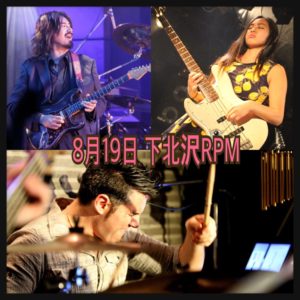 Guitar : Nobumass "jumbo "Tsuruta
Drums : Mike Marrington
Bass : Juna Serita
That's gonna be fantastic . 💋!!!
Join us !!!
See ya !
Juna.