Hey guys !! I'm a bass guitar player Juna Serita !!
Today 's Juna's Kitchen !!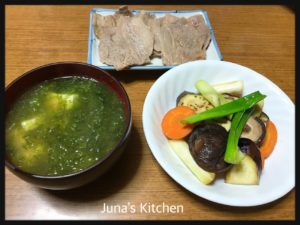 ・fried vegetables ( shiitake mushroom / green onions / carrot / plant egg
・fried meat
・miso soup which has seaweed and tofu
How healthy , isn't it : D ?
I had bass lessons today too .
One of my students asked me how to improve before next weekend because she will have a gig for the first time in her life .
I checked she play the songs . Actually she really did well .  There are some  points but I was wondering what the things that she can fix before the gig are .
Then I focused on her physical performance .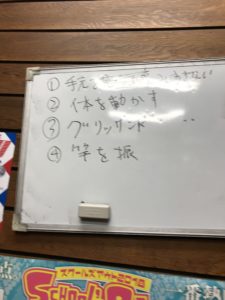 I wrote it down on white board .( it's Japanese, sorry if you don't understand it . )
It means
・Don't look left hand too much 👀
・Mive the body to music 🎶
・Glissando(it's only not physical performance )
・Move the neck
At the end of the lesson , I took video of her performance .
I'm pretty sure she got it !! She looked totally different, she is killing it !!
I was so glad like it happened to me . Yey yey !! I hope she will be satisfied about her    first performance in public!!✨
After the lesson , I went to a hookah place  for the first time in a while .
Actually it's my cup of tea . I can chill . : )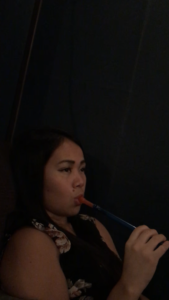 I finally made a ring with puff !!
That was my goal!  I couldn't do it well at all ever !!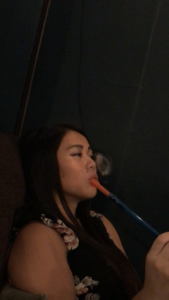 I can't make it frequently yet but I'm so happy , that's such a big step : D
See ya !!
Juna.