Hey guys!! I'm a bass guitar player Juna Serita!!
Today I had a gig with a dope guitar player Rie a.k.a. Suzaku at Shimokitazawa LIVEHOLIC.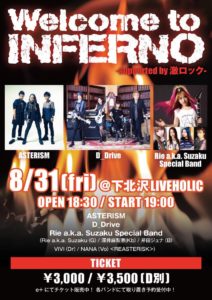 The act is   ASTERISM / D_ Drive / Rie a.k.a. Suzaku
Usually there is no chance people can see the  three incredible female guitar players at the same time!! Yuki(D_Drive) ,  HAL-CA(ASTERIZM), Rie a.k.a. Suzaku.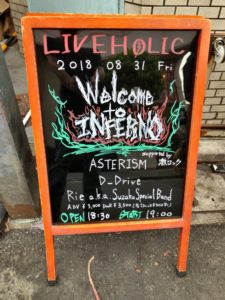 That must be wonderful night .
The live music club was packed from beginning till the end . We couldn't even move to the stage easily .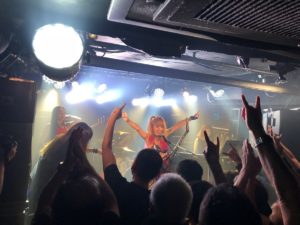 I appreciate Rie chose me as the member of Rie a.k.a. Suzaku Special Band. : )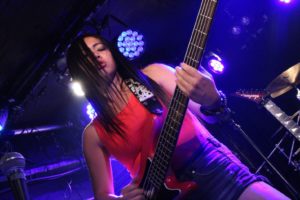 We performed several instrumental music songs and played a lot of solo parts too.
Afterward the vocalist NANA showed up on the stage and we played some metal vocal songs .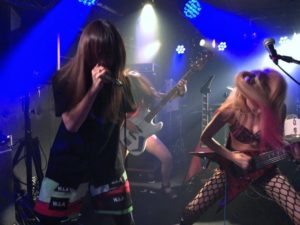 It's been a long time I play metal music .
I was gonna forget how to head-banging ..but I practiced at the rehearsal studio before the gig ; D
According to Rie , I looked like Robert Trujillo(Metallica )because of my long hair . lol    That's what's up !
Now I realized my black long hair is for playing metal music . : D
Those are gifted by one of Rie's fans .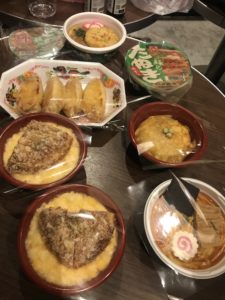 What do you think it is ?
all of them are actually cakes ! lol  I can't believe it , who came up with this idea…lol
I ate a deep-fried pork cutlet rice bowl .  Yes, it was so sweet ; )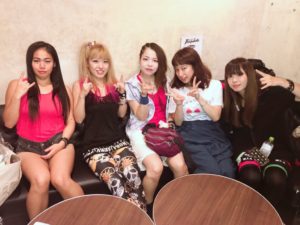 Thanks for coming everyone ; ) !  And I enjoyed to play with them ♪♪
Juna.