Hey guys!! I'm a bass guitar player Juna Serita!!
Today I had a hall concert of Naoto Kaiho at Ichikawa-shi Bunkakaikan in Chiba.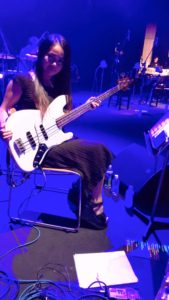 He is musical star ! So most songs on the set list are musical song.
I hadn't played kinda musical songs ever actually.
At the first rehearsal day(day before yesterday ) , I got music charts and  we played  at sight .  I even didn't know songs too ….
The songs are totally different with that I normally play. Change the rhythm many times ,change the tempo many times , there are many complicated "rit ", I was confused, so I practiced by myself all day for understanding songs after that.
Now actually I'm really into it because super dramatic !!
I was very nervous but I could relax after it was started .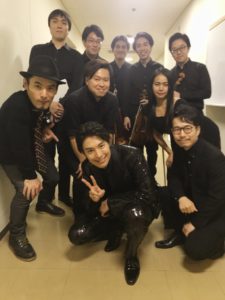 Anyway the vocalist Naoto Kaiho is fantastic . I got shocked when I hear his voice for the first time. His voice must be one in a billion !!
Appreciate for the good opportunity .
With the guitar player Osato-san ; )!! Thanks for teaching me a lot !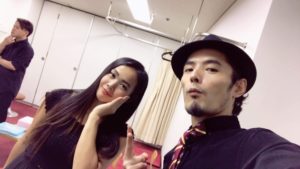 After the concert . I couldn't help my appetite …..
Curry ; )
See ya!!!
Juna.