Hey guys!! I'm a bass guitar player Juna Serita!!
Today I had my band Juna Serita Band's  first show in Shimokitazawa RPM !!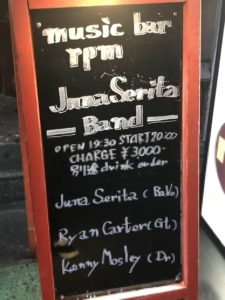 member
Bass & Vocal : Juna Serita
Guitar : Ryan Carter
Drums : Kenny Mosley
My many fans came there, appreciate !! The ticket was sold out.
A fan who couldn't come because of the health sent me a big cute bouquet of pink roses!! whaaaaaa!!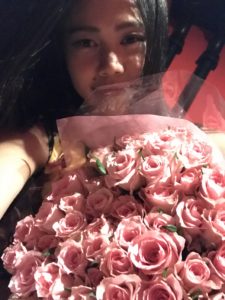 Thanks ♡♡
Everybody knows me but I wanted to let you guys know how great my member is too; ) !!
Guitar Ryan Carter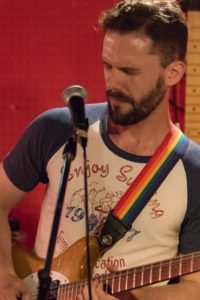 Drums Kenny Mosley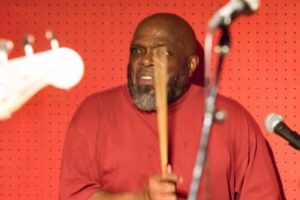 And me ,Bass & Vocal Juna Serita ; )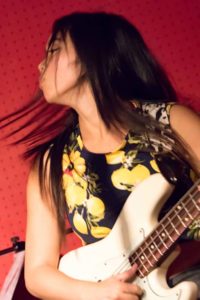 set list:
There are lots solo parts for each members ; )!!
About e, I played bass solo almost every songs .lol
1. The Princess of Funk
2. Spark
3. Lovin' Music
4. Baby I like what your doing to me
5. I'm ready
6. Dishonest man
7. Tiny Voice
8. Ace of Aces
9. Get the funk out ma face
10. No Tears Left to Cry
11. Ghetto Queen
12. Hallucigenia
アンコール: Superstation
We performed both cover songs and my original songs.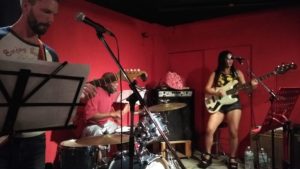 I played one song without any members , I felt so nervous but many people told me the song is great especially lyrics !  I'm so happy to hear that ; ) !!yey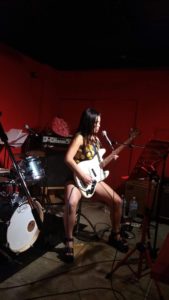 On encore song superstition , my guest vocal yolis and  my guitar friend Isamu Hoda  sat in !!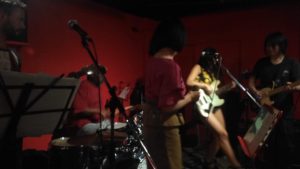 I just played with Hoda -san day before yesterday as Jeff Beck Tribute Band ; )! We're doing it once in three month ; )
Anyway thanks for coming everyone !!!!
How was it? Did you enjoy ?
It was our band 's start point, we're gonna go far from here !!
Oh I wrote on this blog before, but we're talking about the band name. Juna Serita Band is too normal , nothing special .
So, from today , the band name is
" Juna and The Sauce  "!!
Isn't it cool ; )!?
A fan said to me "how about 「 Juna and beard guys 」 ? ". lol  That make sense .lol but sometimes the guitar player Ryan shaves his beard .lol I shouldn't take the name .lol
I'm really looking forward to Juna and The Sauce 's next gig !!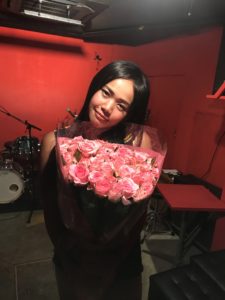 See ya ; )!!
_________Pickup event schedules ________
6/23 yolis & Juna  @Jiyugaoka hiphen
7/1 Juna Serita Band @ 下北沢RPM
_________________________
Juna.