Hey guys!! I'm a bass guitar  player Juna Serita!!
When I got up , had a terrible sore throat  ; (    Actually I was feeling something uncomfortable a little last night but this morning my voice has exactly gone ; (  Whoever talk to me, I couldn't answer ..  I'm sure I seemed kinda standoffish …sorry.
However I needed to record vocal track today . So I went to see a doctor .  I expected to get an injection , but he didn't  ; ( He just gave me some medicine .  Booo   : (
Anyway I decided to take great care of my throat till vocal recording .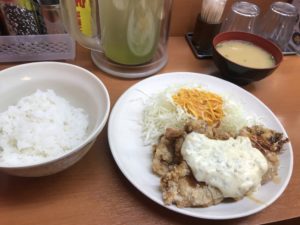 This is my lunch  ; )  570 yen ; )
The recording started  at 4:30 pm . Then my voice was almost nothing …..I was preventing to be fine tho…
However surprisingly when I started to sing, it was getting better little by little!!
I was thinking about asking to change the deadline if I couldn't record whole song , but I made it with my vocal coach's great direction !!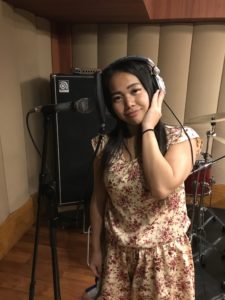 The lyrics are English but I understand my pronunciation is totally "Janglish"(Japanese-English). But I'm sure it got much better because of him . Appreciate . I do love to learn English as much as I do love music .
Thanks Garry .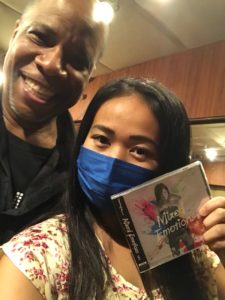 Oh and I got a CD that I played the bass guitar !! He produced this singer called YUKA.  I played several songs and I sang as backing vocal too ; )
I'm really looking forward to listening to it !!
See ya!
Juna.