Hey guys!! I'm a bass guitar player Juna Serita!!
Today I had a meeting in the afternoon in Roppongi .
Talked about some plans and jammed a little .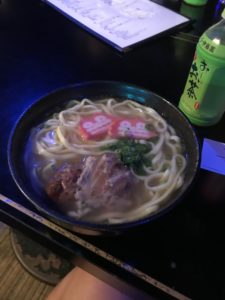 I ate soki soba there, which is nice !! I've been to Okinawa only once for school trip . And I really liked Okinawa soul foods !! However usually I don't have opportunities to have Okinawa foods . I'm so pleased that I could have it for the first time in a while ; )!! yum yum
After that I had a performance at Giga bar Tokyo in Minami-Aoyama.
Finally my repertories got over 100!!! YEY!!!! . (now I can play 112 songs on their song list.)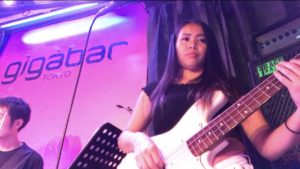 Which means , I need to learn left 140 songs tho …lol
It's kinda hard but such a good chance to learn old school.
See ya!!
https://twitter.com/JunaSerita/status/1012063278661394432
_________Pickup event schedules ________
6/23 yolis & Juna  @Jiyugaoka hiphen
7/1 Juna Serita Band @ 下北沢RPM
_________________________
Juna.