Hey guys!! I'm a bass guitar player Juna Serita!!
Today I had a gig with my most favorite singer yolis !!!!
member :
vocal : yolis
keyboard : Gakushi
bass:  Juna Serita
drums : Takao Toshiyuki
dance: Maiko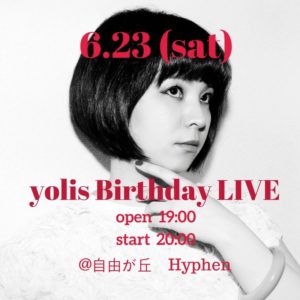 This is yolis 's birthday live!! I don't know her age yet in spite of the fact that she is my best friend , but probably 20 years old or something , maybe next year too !! ; )
Many people came there !! A person talked to me this gig was much better than the last gig , shouldn't be compared .  yey yey ; ) I really enjoyed the last gig too but this time I was like over the moon !
We performed around 14 songs including encore song. we really haven't expected the audience ask us to play one more song , so we just jammed and yolis raped . That was such a special moment in my life.
The keyboard player Gakushi is the  best keyboard player I've ever seen in Japan !!  I'm so glad that finally I could play with him . from rehearsals he always leaded me to better performance.  Then I realized how bandmaster should be , how great he is.
Anyway , HAPPY BIRTHDAY my sis yolis!!!!!   I'm always proud of you .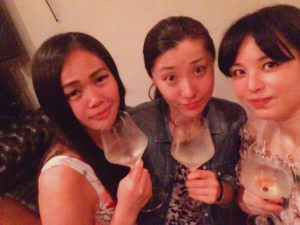 The owner  gave us a glass of wine ; )   Thanks ; )
See ya!!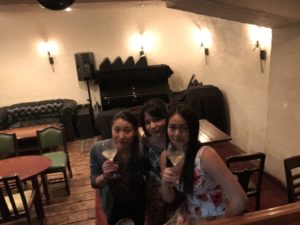 _________Pickup event schedules ________
6/23 yolis & Juna  @Jiyugaoka hiphen
7/1 Juna Serita Band @ 下北沢RPM
_________________________
Juna.