Hey guys!! I'm a bass guitar player Juna Serita !!
Today I had a show  with this member at Kichijoji Silver Elephant !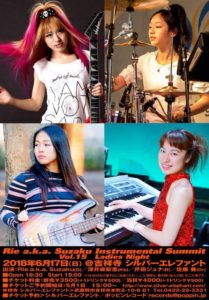 member
guitar : Rie a.k.a. Suzaku
keyboard :Marie Fukai
bass :Juna Serita
drums:Kanade Sato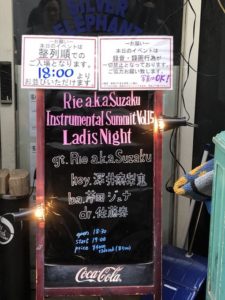 Rie was saying "the people who don't come tonight will lose important moments in their life "(in Japanese, so I'm not sure my translating is correct or not tho)
I agree with her because this member is just amazing !!! I got goosebumps with just the rehearsal !! lol
There are lots solo parts for each members .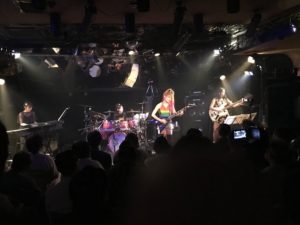 It's quite rare that I play a lot bass solo…maybe only when I play with Rie .
I need be more technical anyway !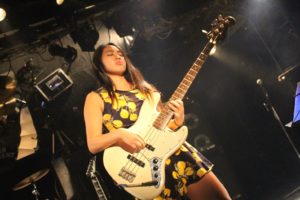 That was a fantastic night .  I really respect this member.
Hopefully we will play together again soon !!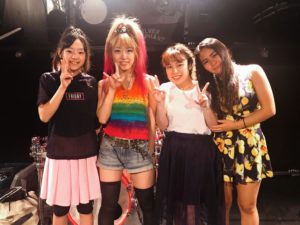 See ya!!!
_________Pickup event schedules ________
6/23 yolis & Juna  @Jiyugaoka hiphen
7/1 Juna Serita Band @ 下北沢RPM
_________________________
Juna.