Hey guys!! I'm a bass guitar player Juna Serita!!!
Today I had a recording from early morning ! 10:30 AM, which means I left home at 8 :30 AM. How healthy life ,isn't it !? lol
 This time I played with the  badass drummer called Daichi san who always plays with the most popular artists in Japan like Ayumi Hamasaki /EXILE / Yuna Ito / Lisa / and so on.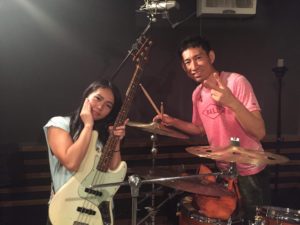 I'm so happy that I could play with him , appreciate for this opportunity !  
That was maybe within two hours or something  but I learned a lot from his drumming , such as how to groove in the song / attitude /  etc..
I really enjoyed it!  I'm really looking forward to listening to the end result !! 
Recently I'm getting some recordings , So  I was thinking  I should make "works " page on my website .
It'll be when I have time tho… : )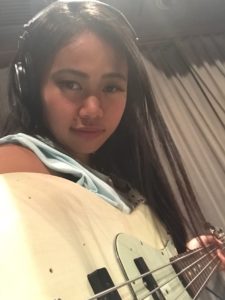 See ya!!
_________Pickup event schedules ________
6/23 yolis & Juna  @Jiyugaoka hiphen
7/1 Juna Serita Band @ 下北沢RPM
_________________________
Juna.