Hey guys !! I'm a bass guitar player Juna Serita!!
This morning I was jamming at a studio in Shinjuku with this funny guy called Mark .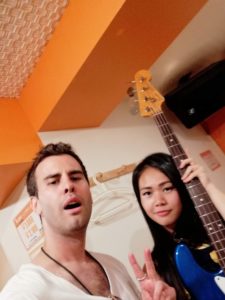 It was our first time to jam but that was perfect !lol
We'll do it again !! That was such a funny time .lol
And after that I went to see this show !!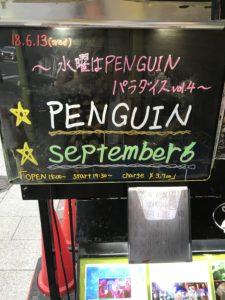 I know PENGUIN well !! I used to play with them as another act .
And the bass player introduced the guitar player called Jun Sumida who plays in September 6 .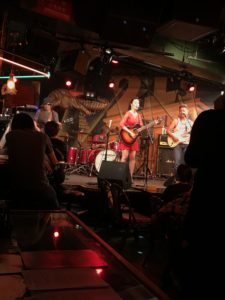 I really enjoyed both two bands !!
Probably I'll play wth Jun Sumida in near future . I saw his playing first time but that was amazing !!
Penguin is so entertainers as usual !!!
After the show I went to see my friend's performance  to Hilton Hotel in Shinjuku .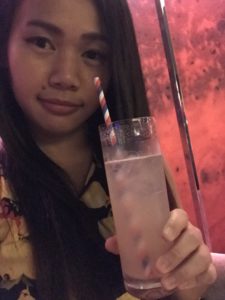 That was …. very nice atmosphere , I was a little worried my fashion is  decent or not …lol
I was gonna only listen to their playing , but the drummer Alex let me sit in !  We jammed  Chameleon .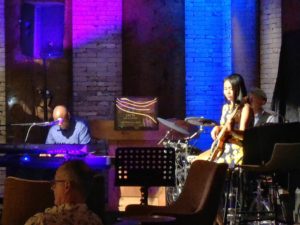 member
Keyboard & Vocal : Silvère Rhodes
Bass :Juna Serita
Drums: Alex Dale
That was incredible !! I do love this keyboard player 's phrase ,and he is not only a keyboard player  but also dope vocalist !! And my friend Alex leads me , appreciate !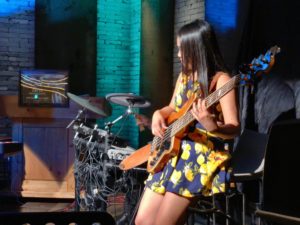 That was kinda long day, but I really enjoyed everything !!
Thanks for the nice day everyone !
See ya!
_________Pickup event schedules ________
6/23 yolis & Juna  @Jiyugaoka hiphen
7/1 Juna Serita Band @ 下北沢RPM
_________________________
Juna.