Hey guys!! I'm a bass guitar player Juna Serita!!
I was cooking this afternoon . Juna's Kitchen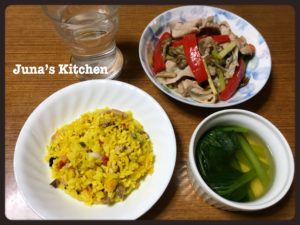 seafood pilaf , spinach soup , stir fried pork and vegetables .
In my opinion, stir fried pork and vegetables were most yummy ; )
This evening , I had a jam session as host member at Ikebukuro Somethin ' Jazz Club.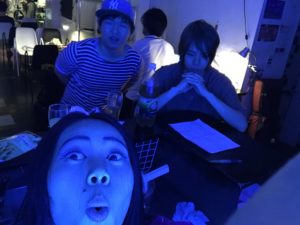 The guitar player Ko Tomiyama invited me to play together , thanks !
It's weekend , so many nice musicians came there , appreciate !
This is a guitar player Kay Brown from Korea.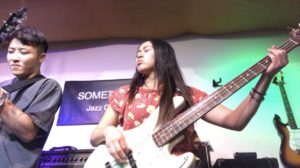 I was shocked ! He is just awesome !!!!!!
You can see how nice player he is with this video.
I hope I will play with him again ; )
BTW I'm hosting jam sessions at Ikebukuro Somethin' jazz club B2 on third Tuesday every month from July .  Probably I'll be not only a bass player , but also a vocalist then !  Exited  ; )
It's been almost 4 years since I met him . Badass bassist called Hayato "toyo" Toyosaka .
His hair has grown up …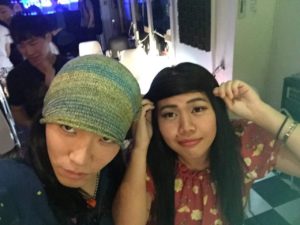 I borrowed his hair as my new front  hair ; ) Looks not bad ; )
See ya!!
_________Pickup event schedules ________
6/23 yolis & Juna  @Jiyugaoka hiphen
7/1 Juna Serita Band @ 下北沢RPM
_________________________
Juna.