Hey guys !! I'm a bass guitar player Juna Serita !!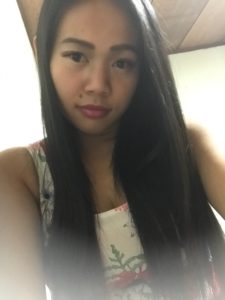 Today I visited my grandmother in the hospital with my aunt and uncle .
She needs to be hospitalized for a while but she seemed fine , she was talkative as usual. I could relax a little . ; )
After that my uncle & aunt took me to a steak restaurant.
I do love proteins and vegetables!!! The great point of the restaurant is they have a salad bar …I'm over the moon!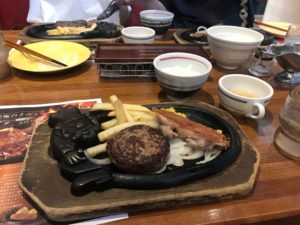 I ordered chicken steak & hamburg steak !
So delicious   And also I enjoyed talking to them .   Appreciate .✨
Btw my  followers  of Instagram  got over 3,000!  Thanks peeps for checking my bass video or hot pics !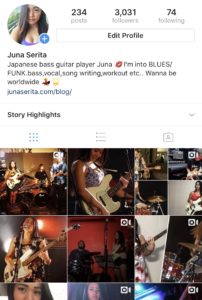 Sometimes I upload videos or picts that I don't post on the other SNS , so please keep checking out : )
See ya!!
_________Pickup event schedules ________
6/23 yolis & Juna  @Jiyugaoka hiphen
7/1 Juna Serita Band @ 下北沢RPM
_________________________
Juna.