Hey guys !! I'm a bass guitar player Juna Serita!!
Today I had a jam session as host member at Akasaka Jakaz in Tokyo!!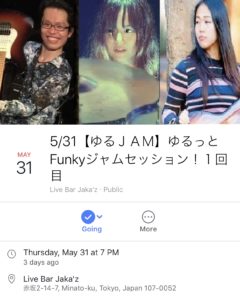 Host member
Guitar : Masahiro Higuchi
Drums: Natsumi Yoshinaga
Bass : Juna Serita
Masahiro brought tons of music charts, probably over 100 songs  .
So everyone can choose what songs they wanna play with us in the song list or they can play every songs if  they brought charts by theirselves
.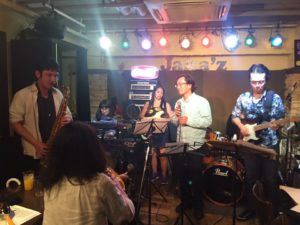 Thank for coming everyone !!
I enjoyed the jamming !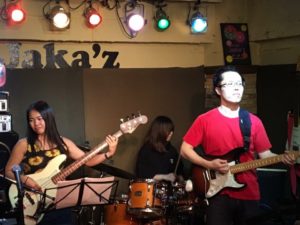 As host performance, we played Oz Noy's song called HIT ME .
Jam session at Akasaka Jaka'z ; )The host guitar player wanna make the song standard for sessions in Japan ! Hit me – Oz Noy

Juna Seritaさんの投稿 2018年5月31日(木)
The guitar player trying to make the song standard for jam sessions  in Japan !!! That's funny ! I follow his passion !!
See ya!!
_________Pickup event schedules ________
💖6/23 yolis & Juna  @Jiyugaoka hiphen
💖7/1 Juna Serita Band @ 下北沢RPM
_________________________
Juna.