Hey guys!! I'm a bass guitar player Juna Serita!! 
Today I had a rehearsal at Makuhari , Chiba.       Wow quite far from my place !!lol  But the studio was nice, so it doesn't matter .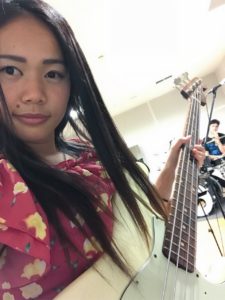 My friend the guitar  player Luke Cuerden from Sydney Australia invited me to perform together , appreciate  : ) !  
Today's highlight  is that he was wondering how I got visa to move to Japan…lol 
The member had wrong information about me that I'm Filipina .. Yes, most peeps  misunderstand so. Even when I was in the Philippines for English studies , many local taxi drivers talked to me in Tagalog because they thought I'm a resident … It's no problem tho 'cause I like Philippines   ; )
Anyway we will play 9 songs on the gig.  The sound was so cool ; ) I'm happy that I could play with you guys.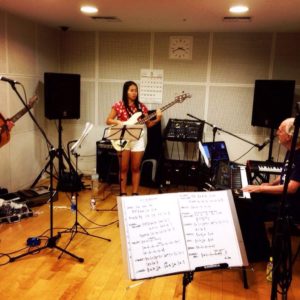 member 
Guitar & Vocal : Toni Czaikowsky
Guitar : Luke Cuerden
Keyboard : Michael Fogarty
Bass : Juna Serita
Drums : Mike Marrington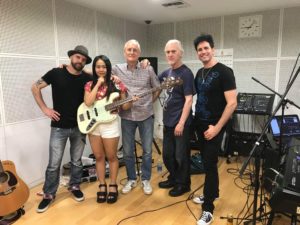 It was such a long day but I enjoyed .
See ya !! 
_________Pickup event schedules ________
💖6/23 yolis & Juna  @Jiyugaoka hiphen
💖7/1 Juna Serita Band @ 下北沢RPM
_________________________
Juna.