Hey guys !! I'm a bass guitar player Juna Serita!!
Actually I knew  a bad news last night… My grandmother fell at home and got femoral fracture .. Then went to see a doctor with ambulance . When I got a call about it from my aunt , I was so shocked ….
Therefore  this morning I visited her in hospital . She looked fine much more than I expected but seemed she feels really painful …
I live with her this 2 years . I think  I and her are close . However  I usually  come back to home after midnight like 2 AM and I leave  around midday  because of work . 
So actually  we didn't  have much time to see and talk to each other but  now I'm missing her so much … I miss her loud voice ….
I hope she will come back to home sooner . (She is too strong and smart, so I'm pretty sure she'll be back soon. lol)
After that I had a gig at the Cafe De Noel in Fussa,Tokyo with a piano trio band called Lab.  !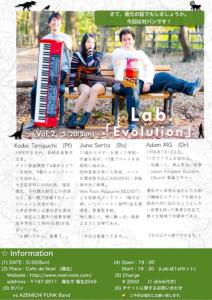 Here is the drummer Adam's hometown !  It's my first time to come there, I like it!!  peaceful place ; )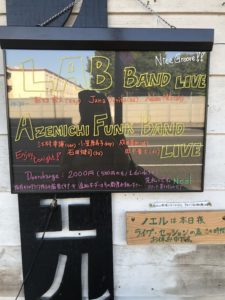 Today's set list 
1 Cenozoic 
2 Natural Selection 
3 Loss of Heterozygosity 
4 Genetic Drift 
5 Evolution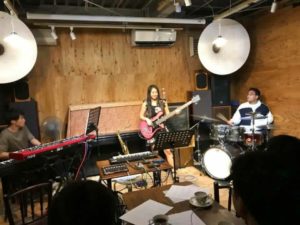 Perhaps you guys think it's  ONLY 5 SONGS . However  our each song is over 10 minutes .lol
It is still 2nd show for Lab. . Definitely we're getting better compared with the last gig !!! Yeeey ; ) 
I have some videos of today's our performance , I'll  upload some of them on my SNS if the sound is  nice ♪
Our next gig is not decided yet actually  but we'll be hosting at jam session in Ikebukuro Somethin' Jazz Club on June 14th. 
I'm waiting for you guys to jam together!!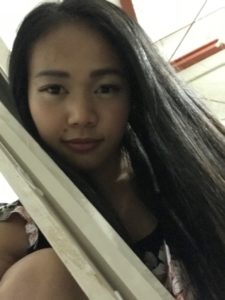 See ya!!
_________Pickup event schedules ________
💖6/23 yolis & Juna  @Jiyugaoka hiphen
💖Juna Serita Band @ 下北沢RPM
_________________________
Juna.