Hey guys!! I'm a bass guitar player Juna Serita!!
Today I had a rehearsal for 25th .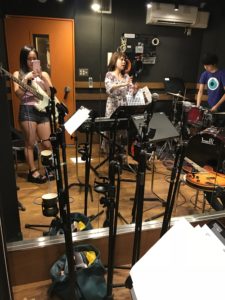 The genre is reggae music.
Actually before the rehearsal I was a little afraid to play reggae with others because I've never learned it hard. I do play reggae music sometimes but I was not sure whether I can say exactly it is reggae or not because of my skill.
However the rehearsal was pretty fun !! I felt something great like when I played music with others for the first time in my life.
I was really inspired by her vocal.
I've known her through youtube but that was totally different to see her performance in real life. .
I'm looking forward to the gig so much; )
Actually they are not charging . So you guys can come to see the performance for free. It takes place at Gajoen mae .
After the rehearsal , _i went to hookah bar .
I've never smoked but I was really interested in it.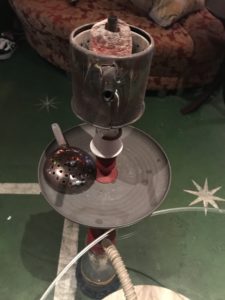 I choose blueberry & something(I for got ) tastes .
Frankly speaking , I couldn't feel the tastes but I enjoyed that.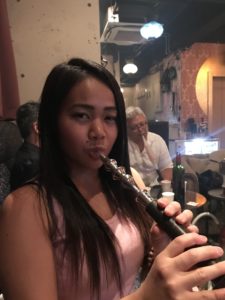 Looks like I'm playing the clarinet. lol
I might like it. I wanted to make rings with smoke, but I couldn't make it this time…
https://www.instagram.com/p/BizZkm8hp8O/?taken-by=junaserita
I'll try maybe some other time ; )!!
See ya!!
_________Pickup event schedules ________
💖5/20 Lab.  @ Fussa Cafe de Noel
💖6/23 yolis & Juna  @Jiyugaoka hiphen
💖Juna Serita Band @ 下北沢RPM
_________________________
Juna.