Hey guys!! I'm a bass guitar player Juna Serita!!
Today I went to try MBT-custom 's pre-amp!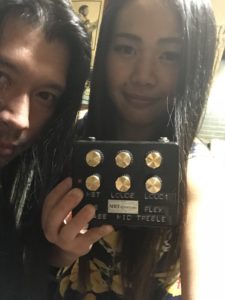 With the boss .  He is also  guitar and bass player .
I usually don't use anything when I perform at the gig and recording .  My bass guitars are quite nice, so it's okey but sometimes I feel shy to play because it is nicked sound .  👙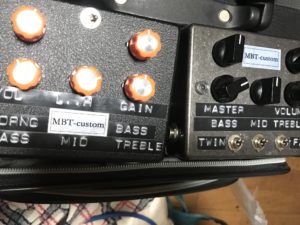 I tryed  both of them and another one .  I'm not sure yet I need it at the gig, but I'm pretty sure I can have a nice performance  with it at recording much more  than nothing .
Fortunately I'll have recording for 3 artists in two month . Seems like that's the timing …! Lol
After that I went to eat hamburger😍😍😍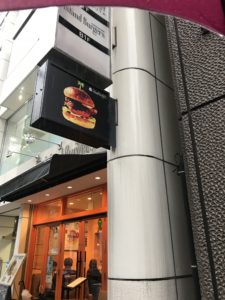 I do love hamburger… I was missing you so much !!!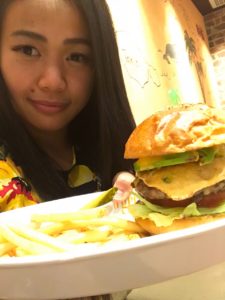 Which has avocado, cheese , hamburg, fried egg, lettuce, tomato  .
Uhhhh that was awesome !!!!!! I wanna work here to eat  this burger everyday  !!!!!!
After hamburger, I had a performance at giga bar Tokyo .
It's my first time to play this song with people .
This is Red Hot Chili Peppers version .
See ya !!!
_________Pickup event schedules ________
💖5/20 Lab.  @ Fussa Cafe de Noel
💖6/23 yolis & Juna  @Jiyugaoka hiphen
💖Juna Serita Band @ 下北沢RPM
_________________________
Juna.