Hey guys!! I'm a bass guitar player Juna Serita!!
Today I had a rehearsal of a singer song writer called Tajima Akane.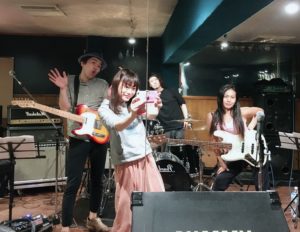 Actually this is the first time to play with this backup musicians.
Guitar&backing vocal : Kenta Kato
Bass&backing vocal : Juna Serita
Drums : Yoshida Takuro
https://twitter.com/JunaSerita/status/993884069845913600
Akine Tajima is not only vocalist , but also flute player .
This is her music video.  You can see her flute playing ,too ; )
Her lips are so sexy while she's playing the flute …♡
I'm trying to be a good backing vocalist in her band these days.; )  That's still difficult for me tho…
I'm gonna keep going ; )
See ya!!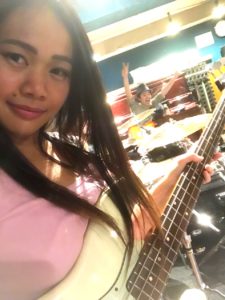 _________Pickup event schedules ________
💖5/20 Lab.  @ Fussa Cafe de Noel
💖6/23 yolis & Juna  @Jiyugaoka hiphen
💖Juna Serita Band @ 下北沢RPM
_________________________
Juna.